COOK, EAT AND RELAX IN  YOUR PATIO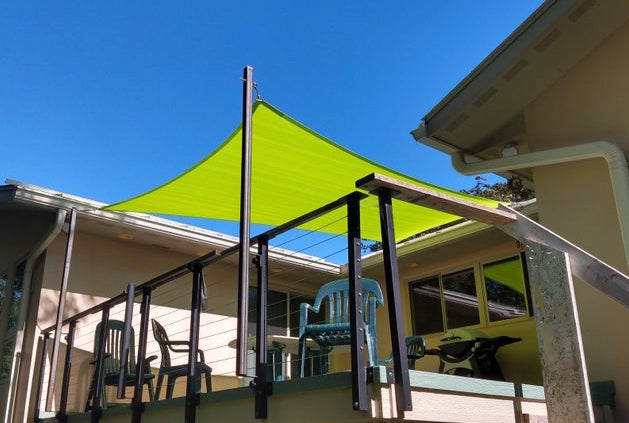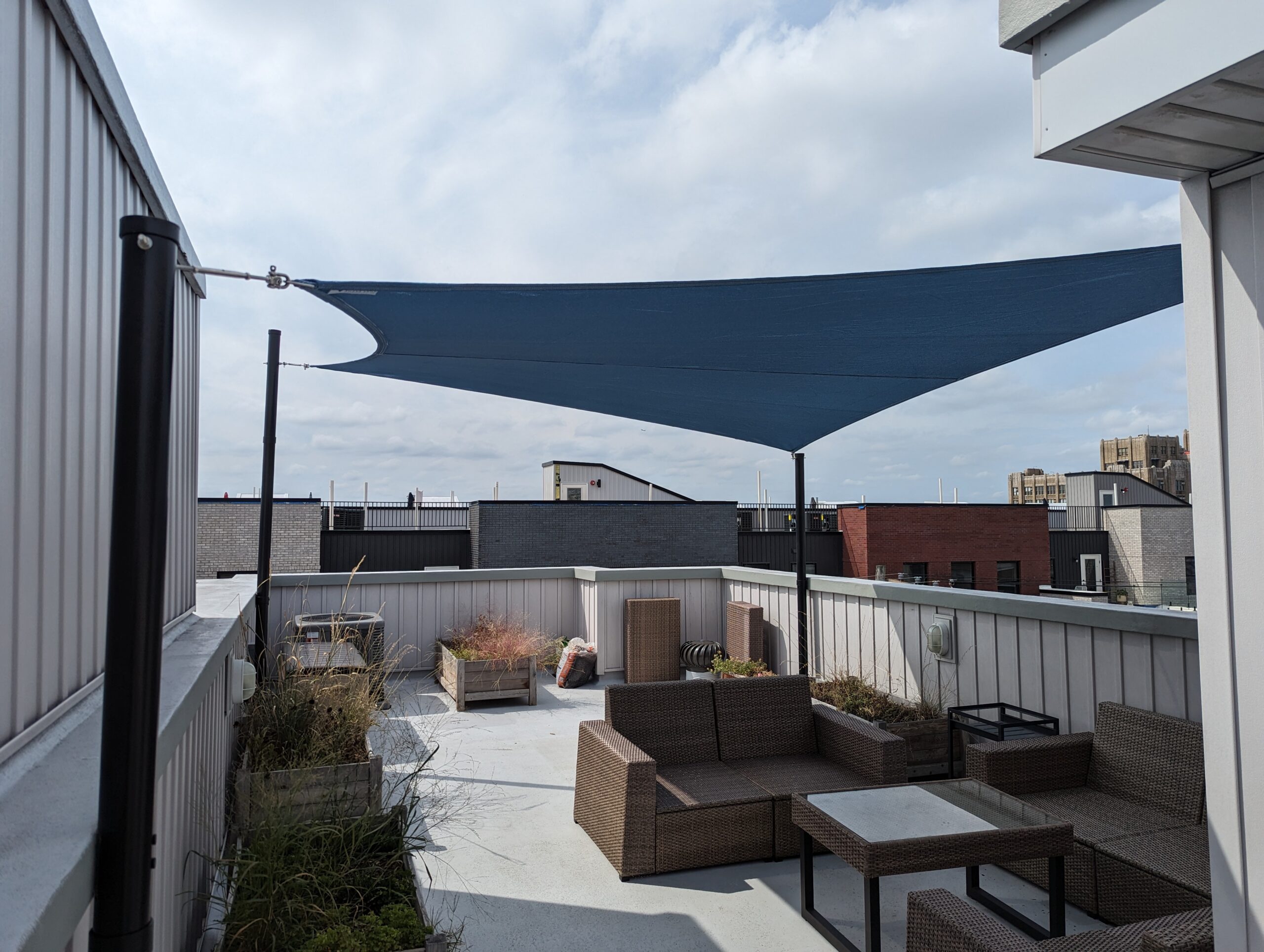 SAILSHADE
Introducing our innovative Sail Shades – the future of outdoor living! Say goodbye to traditional shading and hello to affordable, custom-designed sail shades that provide unbeatable sun protection and rain shelter. Our sail shades are not only cost-effective but also adaptable to irregular spaces, offering a burst of vibrant colors and shapes, along with an open and liberating experience.
Why Choose our sailshade for your shading needs:
Provides sun shade and protection from rain
Custom shapes can fit irregular areas
Vibrant colors and shapes
High degree of openness and lack of confinement
Costs a fraction of the competition
Check out the attached photos to see the stunning transformations for yourself and embrace the change in your outdoor lifestyle today!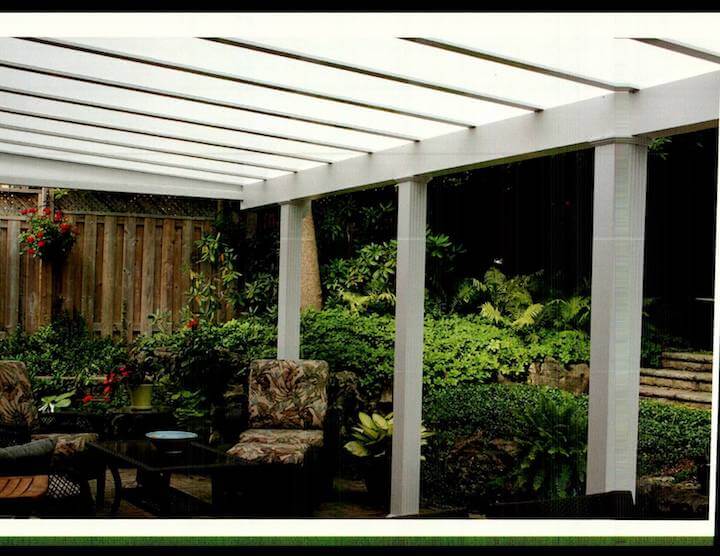 Acrylic 

Patio Covers

Our Roof Systems & Patio Covers maintain high light transmission throughout the long life of the product! Designed to offer protection from inclement weather and harmful UV rays, without blocking the natural light.

 
They block all UV, so your skin will not burn and your furniture will not fade.
It blocks up to 75% of the Infrared, so it is cooler under the cover.
Yet, our covers allow natural light onto the patio and into the adjoining rooms.
Our Roof System will adapt to most roof structures allowing a seamless installation and a virtually maintenance free roofing solution! You choose from a variety of roofing styles to suit your family's needs. They are available in a range of solar tints that block damaging UV rays while allowing various levels of light transmission and heat reflection, throughout their long life.
Our Roof Systems offer the protection you need, while complimenting the style of your home. We have your family covered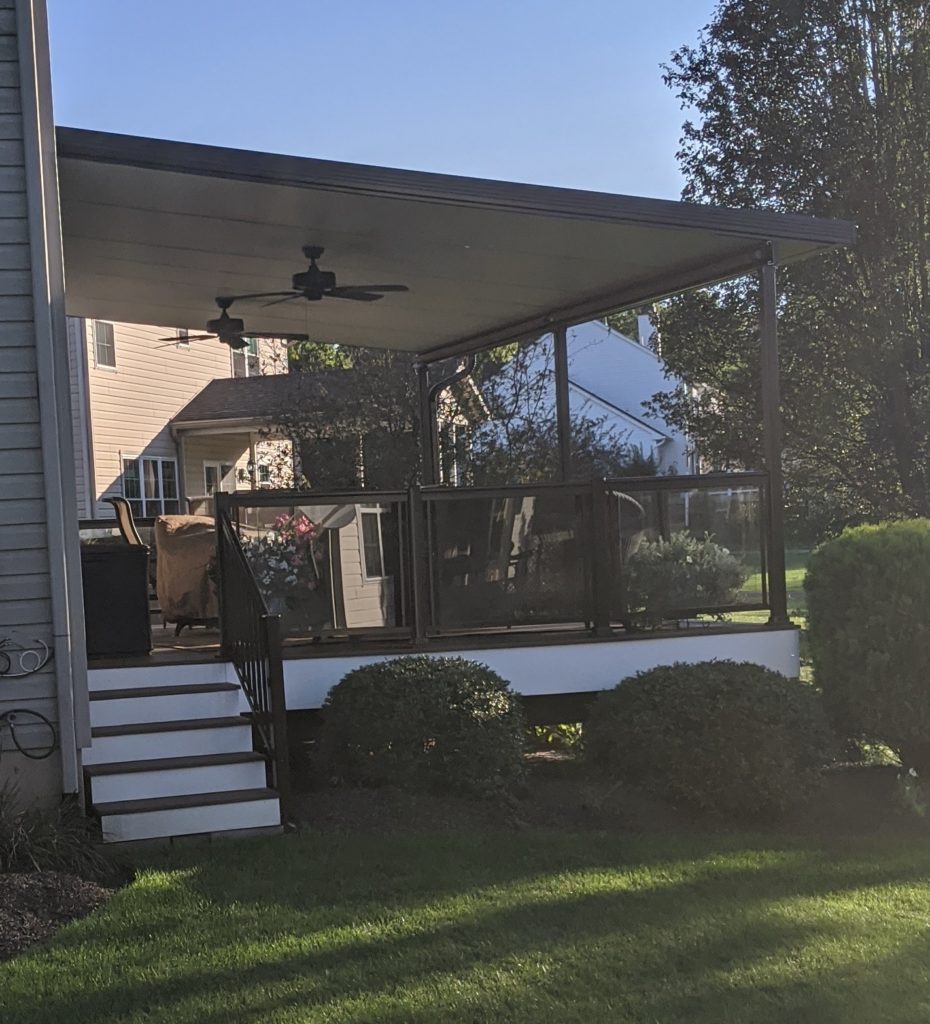 Thermal Insulated Roof Systems
Style that compliments your home or cottage! Thermal Insulated Roof Systems are offered in your choice of an elegant cathedral ceiling or a contemporary studio pitch.
Whether you are considering installing a roof over your current deck or hoping to create a protected carport, we have you covered! All roof systems come in thicknesses of 3 inch, 4 inch and 6 inch. How do you choose thickness? We look at your roof projection, snow load and insulating R Value. All roof systems are durable with high density foam core with aluminum skins laminated on both sides or have an oriented strand board exterior to accommodate standard roofing shingles. Every roof system has an internal water trough system to channel away water and comes standard with worry free heavy duty extruded aluminum gutters and fascia